Hickory Young Professionals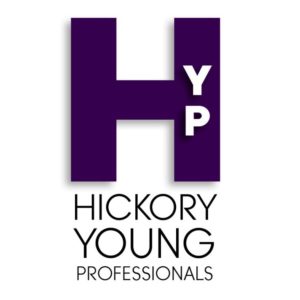 The Hickory Young Professionals (HYP) is a leadership development organization that provides opportunities for young professionals to excel professionally, socially and economically in the Greater Hickory Metro Area. They are an organization of active young adults from 21-40 years old who live and/or work in the Hickory Metro Area, and who have a passion for making this place great. They host events that develop professional and personal skills and build professional networks.
HYP believes that a city or county or community is only as successful as the people who live, work, and play there. Hickory Young Professionals are committed to this area and want to make it a place where they will raise their families, where they have fun, where they make a difference, and where they will retire someday. HYP recognizes that they will be the ones running companies and holding office in the future and making decisions that will impact our community.